Industries
[et_pb_section admin_label="section" fullwidth="on" specialty="off" inner_shadow="off" parallax="off" background_color="#2ea3f2″][et_pb_fullwidth_header admin_label="Fullwidth Header" title="INDUSTRIES" background_layout="dark" text_orientation="left" header_fullscreen="off" header_scroll_down="off" parallax="off" parallax_method="off" content_orientation="center" image_orientation="center" custom_button_one="off" button_one_letter_spacing="0″ button_one_use_icon="default" button_one_icon_placement="right" button_one_on_hover="on" button_one_letter_spacing_hover="0″ custom_button_two="off" button_two_letter_spacing="0″ button_two_use_icon="default" button_two_icon_placement="right" button_two_on_hover="on" button_two_letter_spacing_hover="0″ background_color="#5b9bd5″] [/et_pb_fullwidth_header][/et_pb_section][et_pb_section admin_label="section"][et_pb_row admin_label="row"][et_pb_column type="4_4″][et_pb_text admin_label="Text" background_layout="light" text_orientation="left" use_border_color="off" border_color="#ffffff" border_style="solid"]
Eisbach Group specializes in helping companies large and small grow beyond their organic value proposition or potential, by leveraging our strategic insights and growth models. The strategic and advisory services we provide as a business consulting firm are informed by industry knowledge and a systematic approach in our core focus areas. Our approach is solidified with over a 20-year track record of helping numerous companies realize many millions of dollars in increased value. We have particular expertise in big data, analytics and Internet of Things, and our client base has centered in these areas.  We have deep industry experience in enterprise software, hardware and the tech in general, and we have particular vertical experience in retail, consumer and health care.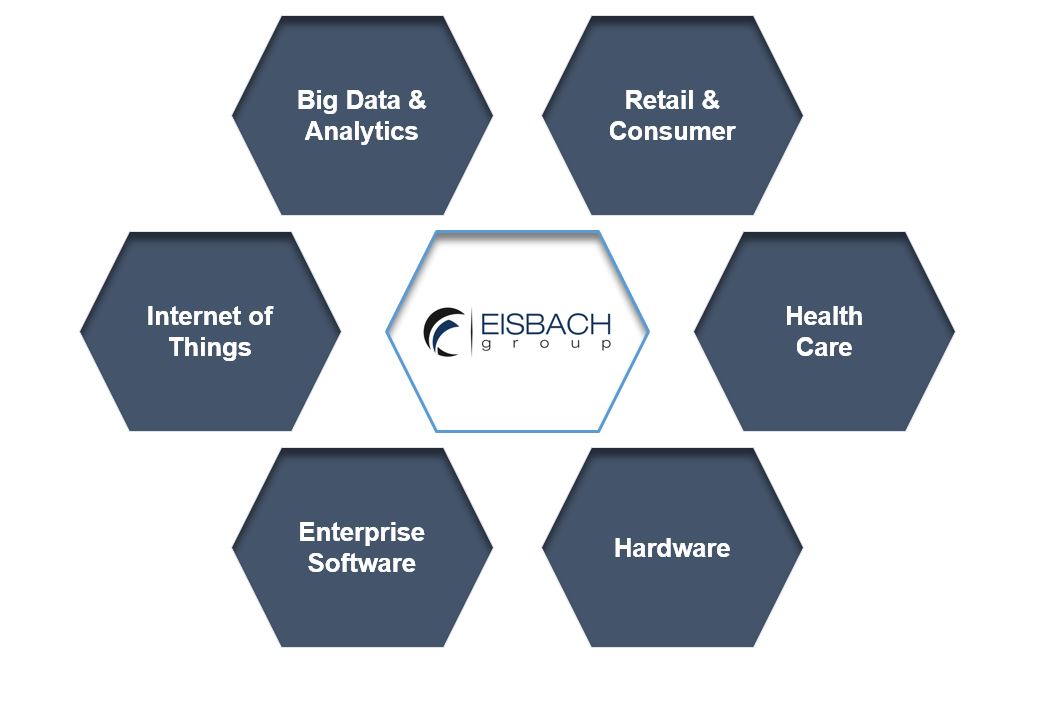 [/et_pb_text][/et_pb_column][/et_pb_row][/et_pb_section][et_pb_section admin_label="section" fullwidth="off" specialty="off" background_color="#5b9bd5″ inner_shadow="on" parallax="off" transparent_background="off" allow_player_pause="off" parallax_method="off" padding_mobile="off" make_fullwidth="off" use_custom_width="off" width_unit="on" make_equal="off" use_custom_gutter="off"][et_pb_row admin_label="row"][et_pb_column type="4_4″][et_pb_cta admin_label="Call To Action" button_url="http://eisbachgroup.com/contact/" button_text="Get in touch" use_background_color="off" background_color="#2ea3f2″ background_layout="dark" text_orientation="center" title="Connect With Us" url_new_window="off" use_border_color="off" border_color="#ffffff" border_style="solid" custom_button="off" button_letter_spacing="0″ button_use_icon="default" button_icon_placement="right" button_on_hover="on" button_letter_spacing_hover="0″ body_font_size="18″ custom_padding="25px||25px|" saved_tabs="all"]
Drop us a line – we look forward to connecting with you.
[/et_pb_cta][/et_pb_column][/et_pb_row][/et_pb_section]